Strawberry Tart with Creme Patissiere, Tarte aux Fraises et Creme Patissiere
Well, Summer is here ! Quite a warm week end...we had guests today so I decided to make an olive cake which is always lovely with a salad, some meat on the BBQ and A Strawberry Tart with Creme Patissiere. I followed Laduree's recipe for the pastry which you can find on the article : Strawberry tart with Almond Cream...then I used Laduree's recipe ,page 370 of their book ,for the creme patissiere:
40 cl full cream milk
1 vanilla bean
4 egg yolks
80g caster sugar
30g corn flour
25g butter
And the result was fantastic !
L'ete est la ! Le week end fut assez chaud...nous avons eu des invites pour le dejeuner alors j'ai decide de faire un cake aux olives, qui est toujours tres apprecie accompagne d'une salade, quelques grillades , le tout suivi d'une Tarte aux fraises avec une creme patissiere.
Pour la pate j'ai suivi la recette de Laduree que vous pouvez trouver dans mon article : tarte aux fraise , creme d'amandes...J'ai aussi utilise une recette de Laduree, p370, pour la creme patissiere:
40cl de lait entier
1 gousse de vanille
4 jaunes d'oeufs
80g de sucre en poudre
30g de maizena
25g de beurre
Et le resultat fut au-dela de mes esperances,vraiment fantastique !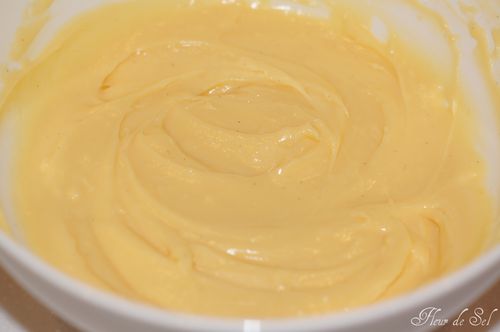 Creme Patissiere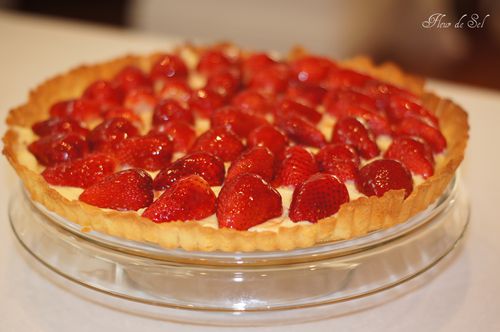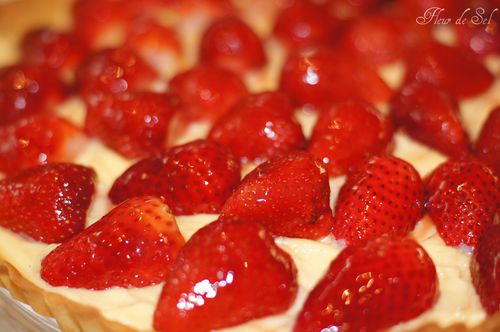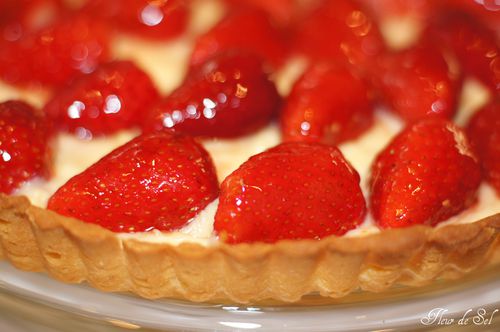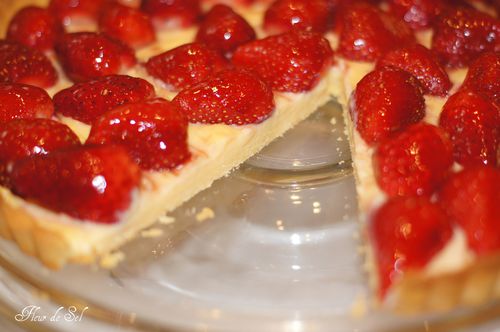 Bon Appetit ! Yummy !
Cheers.
Fleur de Sel
French cakes and desserts in Sydney
Copyright © 2010 Fleur de Sel www.fleurdesel.com.au